Jordan Banks
A nine-year-old boy who died after being struck by lightning at a football practice session has received tributes.
Jordan Banks was killed on a football field in the Common Edge Road part of Blackpool just after 5 p.m. on Tuesday during a thunderstorm.
Jordan had sustained critical burns, and emergency responders, including police and an air ambulance, were called to the scene. He was admitted to the hospital, but he died shortly afterward. Flowers, footballs, and condolence cards were left at the scene.
Jordan was a member of the Clifton Rangers Junior Football Club, which characterized him as "an extraordinary young man."
The club said in a Facebook post that the keen Liverpool FC fan was "a shining light and an inspiration to all he knew" and "a strong, committed, and courageous young man, who will be missed by everyone."
Tributes also poured in for the schoolboy, including from his best friend CJ Campbell, who has known Jordan since he was in kindergarten.
The nine-year-old went to the field to honor his friend by laying flowers and a football.
"He is a very nice person, always happy, and cares for everybody," CJ said.
"He was a funny person. He's my best friend, and I'll always care for him."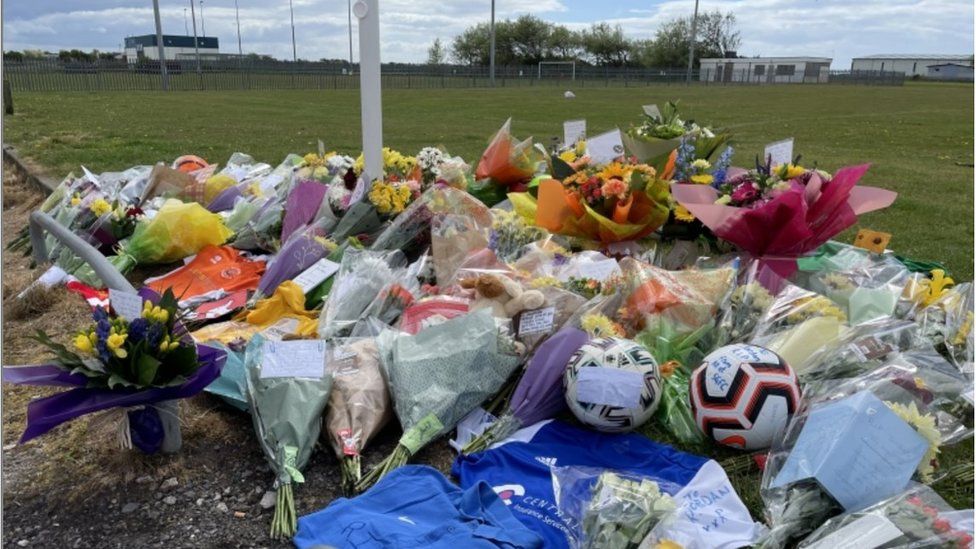 Chairman Andy McDonald added: "He enjoyed his football, enjoyed running and enjoyed all different aspects of life, acting and also his school life.
"Our hearts and thoughts are with the parents of the young lad who tragically passed away.
"On behalf of the club, we'd like to wish our sorrow and our condolences to the family, and we at this moment in time our support is with his teammates and coaches involved with the club and any of the parents."
The club said that it would cooperate with the FA to assist the family and everyone else impacted by his passing.
Jordan ran 30 miles in 10 days earlier this year raising £3,000 for a mental health charity in memory of his late uncle.
In Jordan's memory, two crowdfunding accounts have been set up, with more than £20,000 raised.
James Milner said in the touching video message: "I heard you get called mini Milner because you're very determined, so that's an amazing skill to have, never ever give up and I hear you've been out in all weather fighting in the cold and the rain, so you keep going, and keep doing what you're doing mate.
"Just remember you'll never walk alone, all the boys are behind you and I'll send you a couple of shirts – one for yourself for doing an amazing thing and another that you can hopefully raise a bit of money from and put it towards all the money you're raising.
"Well done bud, it's an amazing achievement and you should be very proud."