Celtic condemns' Green Brigade's Palestine display by Fans during Scott Brown tribute Parkhead Entry
Celtic took down a series of Palestinian flags from their stadium after accusing some supporters of taking advantage of an opportunity to pay tribute to Scott Brown.
Celtic Park was opened for fans to leave messages for the captain ahead of Wednesday night's visit of St Johnstone, which was his last home match at Parkhead before heading to Aberdeen.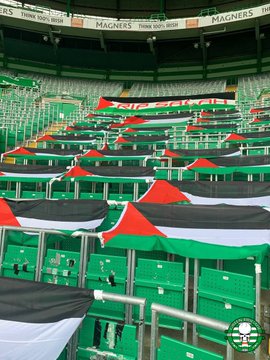 Displays in honor of the departing midfielder have been erected in the stadium.
When North Curve Celtic announced on social media that they had taken advantage of the chance to drape Palestine flags at the safe-standing location, the club promptly shut it down and accused the fan community of behaving outside of the 'good faith' displayed.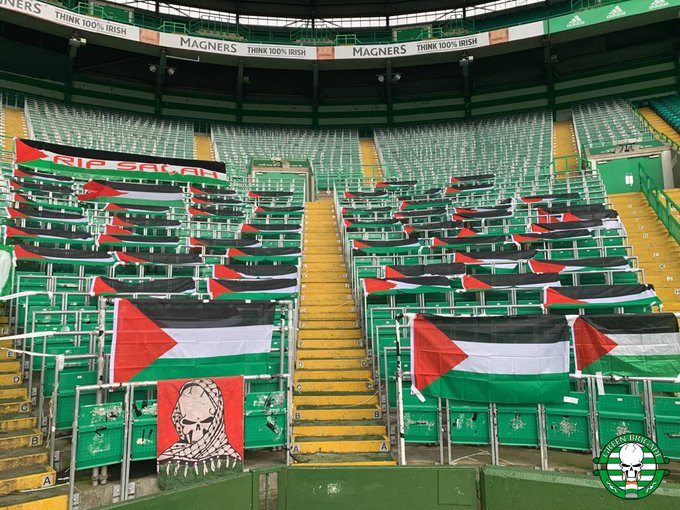 A Celtic statement read: "We had invited supporters to pay tribute to our club captain, Scott Brown, by giving them the opportunity to display their own banners in the stadium.
"Unfortunately a small group, which was given access in good faith, has attempted to exploit this opportunity, taken advantage of an occasion intended for our club captain, Scott Brown, and used it for a different purpose. Clearly, this is unacceptable and the display was immediately taken down by the club."
Celtic won 4-0, but some fans took advantage of the chance to fly banners with respect to the victims of Palestinians killed in Israeli airstrikes on Gaza as unrest in the Middle East escalated.
Celtic's victory was a perfect send-off for Scott Brown, who set up their second goal with a long diagonal pass to Odsonne Édouard. David Turnbull had opened the scoring just 60 seconds ago, and both Kristoffer Ajer and Karamoko Dembele netted late on.